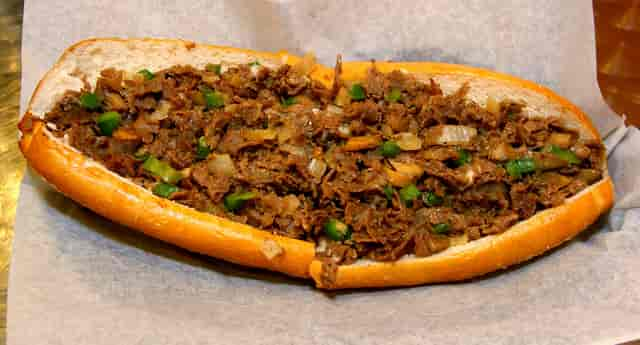 Philly Phlava
Cheesesteaks - Hoagies & More
Not a Phranchise, Just a Phamily.
From the Burbs of Philly bringing all da' Phlava including Herr's Chips, Hank's Soda, Birch Beer and "Real" Cheese Steaks & Hoagies made the way they're supposed to be, on LISCIO'S & AMOROSO ROLLS! 

Visit us for lunch and or dinner. Located 7 Miles North of Raymond James Stadium on Dale Mabry Hwy in the Fresh Market/Bed Bath & Beyond Plaza at Fletcher Ave.
If It's Not a Philly Phlava Cheesesteak, It's a Mis-Steak!!
Interested in opening your own Philly Phlava?? Email us for more information.
Tampa
13149 N Dale Mabry Hwy Ste E
Tampa, FL 33618

Hours
Monday - Saturday:
11:00 am - 9:00 pm
Sunday:
11:00 am - 6:00 pm